What do you call the man who has done everything? Most would have a word, perhaps "seasoned". But those who have had the pleasure of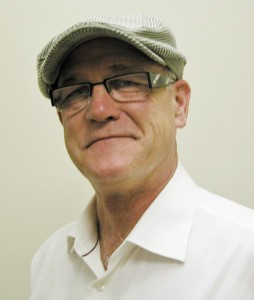 working with Nashville real estate professional Dennis Mevis more than likely would call him "a man for all seasons". For over 30 years, Dennis has been a consummate professional in the real estate and mortgage industry, living, working and painting the landscape of a truly colorful career.
As a young man, Dennis traveled to Nashville frequently. He always knew that one day he would live in the city most known for being the home of country music and The Grand Ole' Opry. And, of course, Dennis has been calling Nashville home for over 30 years.
After serving in the Air Force, Dennis moved to Nashville in 1977. At the age of 25, he discovered he was gifted with a little raw talent and the desire to be an artist. After four years of Art School in Franklin, Tennessee he opened his own art studio in Nashville and concentrated on ad campaigns for various realtors in the area. For 30 years his concentration was on the Nashville real estate market. Of course his true love of portrait painting and drawing would lead him to do portraits for many iconic Nashville figures including county music legend George Strait. But it was his concentration on the marketing campaigns in real estate that led Dennis to a very successful career as a Realtor in the Music City. In addition to his professional accomplishments, Dennis is a man with many personal accomplishments, one being a son who is a successful interior designer in New York City. He considers some his greatest assets his honesty, integrity and commitment to his clients. His marketing savvy, creativity and love for the industry make him an absolute "go to" guy when it comes to listing homes. His vast knowledge of new construction gives him the ideal pallet for painting the perfect canvas for new homebuyers.
As a real estate professional, I am here to provide you with the tools you
need to complete your home sale or purchase with ease!
My designations: RCS-DTM  _ Real Estate Collaborative Specialist-DivorceTM.
C-RCS   _ Certified Residential Construction Specialist.
I would be honored you are considering me as your real estate partner.
Please contact me for more information at 615.739.4525