Radnor Lake
http://tnstateparks.com/parks/about/radnor-lake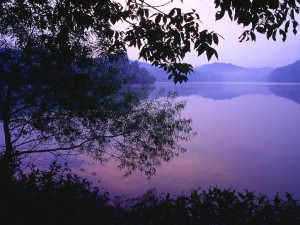 Radnor Lake State Park is a 1,332-acre park and is protected as a Class II Natural Area. It is unique due to the abundance of wildlife viewing opportunities, environmental education programs, hiking opportunities and its location in an urban area. The park is day-use only and the more than six miles of trail are strictly used for hiking, photography and wildlife observation. Pets, jogging and bicycles are only allowed on the Otter Creek Road trail. The Lake Trail is accessible to people with all-terrain wheelchairs.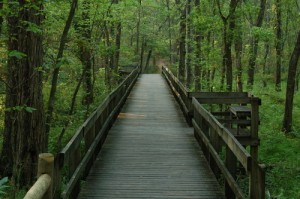 The park is perfect for nature enthusiasts to observe owls, herons, and water fowl as well as many species of amphibians, reptiles and mammals such as mink and otter. Hundreds of species of wildflowers, mosses, fungi, ferns and other plants as well as trees, shrubs and vines add to the natural ecological diversity of the area. Several ranger-led programs are planned throughout the year including canoe floats, wildflower walks, astronomy night hikes, nature hikes, programs on snakes, off-trail land acquisition hikes and birds of prey.
For more information, please contact Radnor Lake State Park directly at 615-373-3467.