Nashville Private School
http://www.nashvillechamber.com/Homepage/Relocation/AreaSchools/PrivateSchools.aspx
Purpose: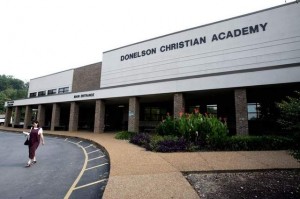 We facilitate community leadership to create economic prosperity.
Brand Promise:
Nashville is a thriving city filled with risk-takers. Positive energy and camaraderie fuel the spirit of the region. Every day, people find new ways to take advantage of opportunities offered, to make something from nothing, to make their mark, to realize their dreams. At the center of this spirit is the Nashville Area Chamber of Commerce.
At the Chamber, you:
Belong – Collaborating with others, energized by common drive and passion;
Engage – Sharing a vision for the future and sharing the collective influence to make it happen;
Lead – Impacting our region and transforming our future;
Prosper – Realizing opportunities that grow your business and enrich our communities.