Williamson County Schools
2013 STATE REPORT CARD
Williamson County Schools continues its trend of showing improvement with high academic achievement according to the Tennessee Department of Education's 2013 State Report Card. The yearly report provides a profile of each school district throughout the state, using performance on various standardized assessments and collected statistics to award grades.
Below are some of the district highlights from the 2013 Report Card, linked HERE:
All A's in 3-8 Achievement
All A's in 4-8 Value-Added Growth
ACT Composite of 23.4, topping all districts in every subject area
Best-in-state 40% attaining all four ACT College Readiness Benchmarks
Visit IN FOCUS for more regarding the State Report Card.
ACT Results – Updated for 2014
Students of Williamson County Schools continue to outperform their peers on the ACT test. The district's graduating class of 2014 posted an ACT composite score of 23.5, up 0.1 points from 2013 and a step closer to achieving the School Board goal of 24. Williamson County Schools also outscored the state average of 19.8 (19.3 for public schools) and the national average of 21.0.
Forty-one percent of the 2014 graduating class scored at or above all four of the college readiness benchmarks established by ACT. By comparison, the state's and nation's graduating classes scored 19% and 26%, respectively.
For more information on results, including individual school composites and college benchmarks, see IN FOCUS.
TCAP Results – Updated for 2014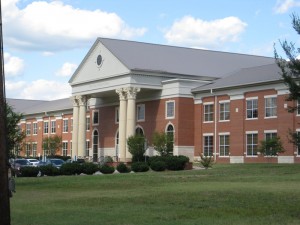 Williamson County Schools is once again the highest achieving district in the state based on the 2014 TCAP results. According to the TCAP data posted on the Tennessee Department of Education's WEBSITE, the district ranks first in the areas of reading/language arts, mathematics, science, and social studies for grades 3-8.
The high achievement continues for high school EOCs as well, with Williamson County Schools ranking first in Algebra II, Biology I, and English I & II, as well as second in English III. The district also ranked high in Algebra I & II and US History.
Visit IN FOCUS for more information, including subgroup gains and WCS Superintendent Dr. Mike Looney's TCAP results news conference.
Accountability – Updated for 2014
No Child Left Behind (NCLB) requires schools and districts to meet annual yearly progress by comparing gains in specific measures called Annual Measurable Objectives (AMOs). Tennessee has established its own accountability system through a NCLB waiver that focuses on increasing achievement levels for all students and reducing achievement gaps that exist between certain groups of students. The achievement and gap targets under the new system are the new AMOs.
More information about the accountability system can be found on the Tennessee Department of Education's WEBSITE.
As a district, Williamson County Schools met 10-of-11 achievement AMOs in 2014. The district also met 10-of-14 gap closure AMOs, an improvement over 2013.
Tennessee's accountability system also recognizes "reward" schools as the top 5% in performance (achievement) and progress (growth). For 2014, Williamson County Schools had 20 schools identified as a reward school for performance, one as a reward school for progress, and six more for both performance and progress. This total of 27 reward schools is a record for WCS.
Visit InFocus to learn more about the district's reward schools.